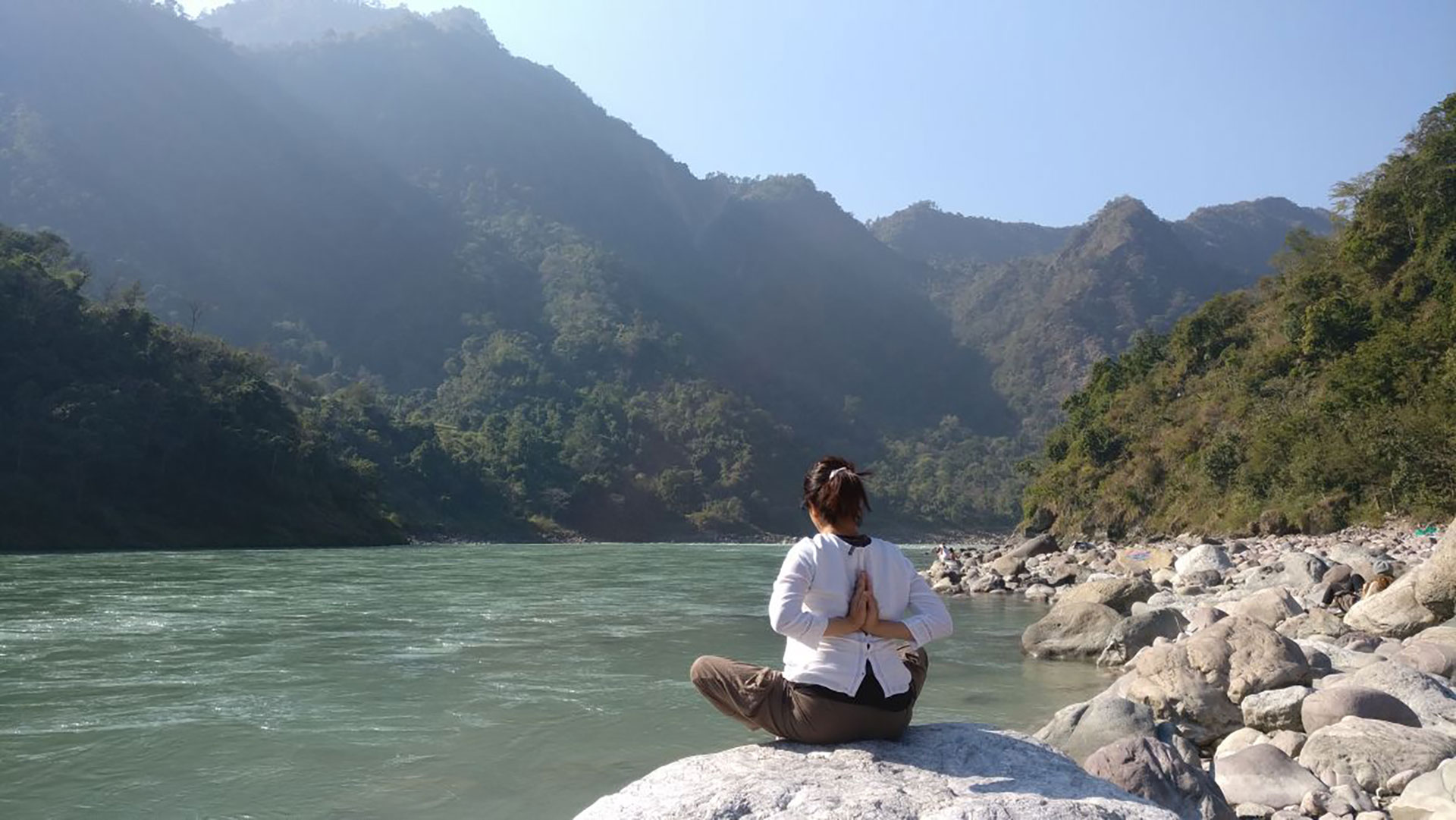 Wellness Retreats
Today yoga does not need to be defined or introduced but it can be termed as a mindful and balanced approach to our way of life. Conducted a few times every year, these offsite immersions are an opportunity to explore yoga more deeply and recharge the innate skills of your valuable resources
FAQ
What is a Shriyog Sadhana Wellness & Yoga Retreat?
In Sanskrit, sadhana means a process or practice to achieve peace, wisdom and spiritual discipline of the self.
Sadhana Retreats is an initiative by Shriyog Institute of Iyengar yoga & Rajani Yog Foundation known for customized all-inclusive wellness programs with a unique opportunity for total rejuvenation and learning about Yog & Spiritual practices
What are the eligibility criteria to participate?
Anyone with or without yoga experience can enroll

Participant must have no serious medical conditions

All medical conditions, even minor must be informed prior to the registration

Application and intake form must be filled and signed by all participants

children below the age of 14 are not allowed Eligibility

All fees must be paid in advance
Who will conduct the various sessions at the Sadhana Retreat?
All programs & workshops are designed by Shriyog founder Rajeshree Tupe. She is a direct student of Guruji BKS Iyengar, Dr. Geeta Iyengar & Shri Prashant Iyengar for over 2 decades and brings a unique blend of three brilliant teachers. She also holds a Diploma in Ayurveda & Lifestyle Management.
Most sessions are conducted by Rajeshree and a few sessions may be conducted by Shriyog senior teachers under the guidance of Rajeshree.
What is the schedule typically like?
The typical timings and days of the retreat is from Saturday 11 am to Sunday 2.30 pm comprising of
Asana & pranayama sessions

Savasana sessions

Chanting & Music

Morning trek– Low intensity & Sun Gazing

Interactive session on Ayurveda & Philosophy
Are all sessions compulsory to attend?
No. one may choose to skip a session depending on the flexibility & capacity of the participant.
Where is the venue?
Naval Veerayatan (65 kms from Pune) – Tiwai Hill, Near Sahayadri School. Village Darakwadi, Chaskaman, Wada Road, Khed, Pune, Maharashtra – 41051 – Located on a hilltop, in a lush green, serene environment, facing spectacular views of mountain ranges and dazzling fresh-water lakes.
The complex comprises of a beautiful multi–purpose hall for meditation and Yoga, prayer and pravachan, media room, bhojnalay for saatvik meals, residential complex for all participants with clean sheets, towels, guest houses, administrative office, fresh filtered purified drinking water (hot and cold) 24hrs, along with a spacious parking lot.
Does Shriyog provide transportation to the venue?
The venue for the retreat is only 65-70kms from Wanowrie, Pune. If you are driving to the venue, we can help you find participants to carpool. If you do not drive or wish not to drive then we can find you a seat in one of the cars traveling to the retreat venue & back.
Are the rooms & toilets clean?
All rooms are equipped with basic amenities, spotless toilets with WC & hot water, clean sheets & blankets with comfortable beds and pillows.
What are my meal options?
All meals server in the premises is Jain and Sattvik comprising of healthy seasonal vegetables, Indian breads, Dal, Rice, salad & soup.
Breakfast will comprise of healthy seasonal option of Indian or continental.
Herbal Tea & milk will be served at regular intervals